Web page ©Cameron Cunningham
All graphics &copy: Val Biro and used with his permission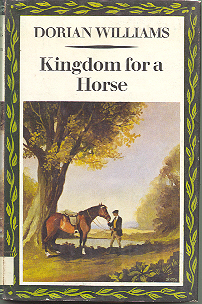 KINGDOM FOR A HORSE
By Dorian Williams
Published Dent, 1971
Illustrations by Val Biro


"A riderless horse galloping dramatically into a stable yard is the start of a long journey for the little Welsh groom, Dai, who has looked after the horse, Christo, all its life. It is a strange journey,full of adventures, some funny some sad."
<!Page - link!>

<!Page - link!>


Click on my picture to return to 'Author Links'
Alternatively
"Click on Gumdrop to return to Val's 'Homepage Links'"