TRANTER GATHERING

Held at Dirleton on the 13th August 2000

Move curser over Nigel's drawings of Luffness Castle when page is fully loaded.
---
THE LOTTERY
Joan had two signed,first edition, 'Tranters' for sale. 'Rough Wooing' and Druid Sacrifice'. It was agreed, in advance, that the fairest way to decide who should get them was to hold a lottery. The draw for 'Rough Wooing' was done by Ray and that for 'Druid Sacrifice' by Joan.
---
Joan picking the winner of 'Druid Sacrifice.
---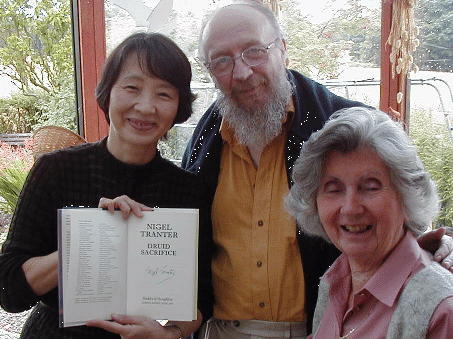 The winner is Kyoko
---
Ray drew Nancy's name for 'Rough Wooing'. Nancy is from California and her book has been sent to her to start her collection of first editions.