TRANTER GATHERING

Held at Dirleton on the 13th August 2000

Move curser over Nigel's drawings of Luffness Castle when page is fully loaded.
---
PICTURES OF THE GROUP (2)
Thanks are again due to Toby for these photographs.
There will be more to follow.



In the restaurant
Cameron, Jim, Alison, Kyoko and Helen.
---

Jim, Ray and Cameron discussing the publication of 'Heir Presumptive' from the Galliard Magazine.
---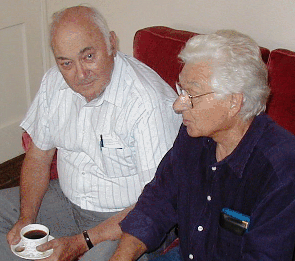 Rory and Jim enjoying a quiet chat and cup of coffee.
---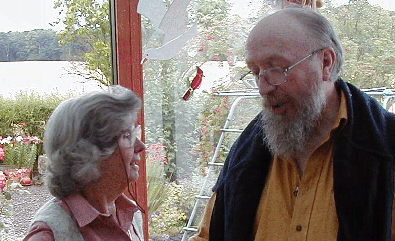 Joan and Cameron in earnest discussion.
PICTURES OF THE LOTTERY
Joan had two books that had been signed by Nigel and that she was willing to sell. It was decided by the mailing list, in advance, that a lottery would be held at Joan's house.