Click to subscribe to nigel-tranter-books
'Tranter Online' Listmembers
Page 1
I launched the'Tranter Online' mailing list in August 1999 and, since that date, we have exchanged 12,042 e-mails ranging from the profound to the lighthearted and the sublime to the ridiculous. Along the way we have gathered almost 200 members worldwide and archived a great deal of material including many pictures of listmembers.
These pages are an attempt to link them all together so that you have a better idea of who you are communicating with when you write to the group. I am starting with the earliest attempt at a 'Rogues Gallery'. A photographic record of those who attended the very first 'Tranter Gathering' held in August 2000, only seven months after Nigel's death.
I hope your computer can handle the high graphic content. If you have problems the technical solution is to set it to 'load' and go and make a cup of coffee. !!!!
Enjoy
Cameron

THE TRANTER GATHERING 2000
THE OPEN ARMS
DIRLETON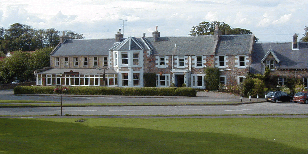 ---
Alison

Bathgate, Scotland

LIST MEMBERS WHO WERE AT THE TRANTER 2000 GATHERING

Cameron

Larbert, Scotland

Deborah

Edinburgh, Scotland

Helen

Larbert, Scotland

Jim

Bathgate, Scotland

Joan

Nigel's friend and companion

Kyoko

Tokyo, Japan

Paul

Greenock, Scotland

Ray

Nigel's Biographer

Rory

Alexandria, USA

Toby

Gothenberg, Sweden
---
LINK TO THE NEXT PAGE


RETURN TO 'Tranter Online'