Click to subscribe to nigel-tranter-books
'Tranter Online' Listmembers
Page 2

---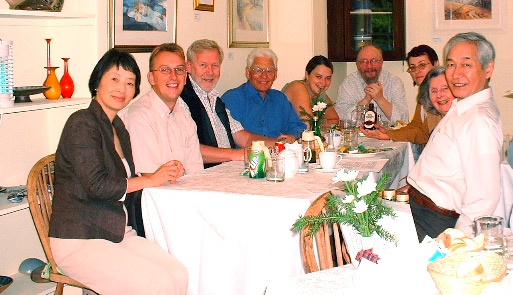 In 2003 we had a Tranter Gathering at Lennoxlove so that we could see the Tranter exhibition. Present at lunch were, left to right, Kyoko (Japan), Russell (Scotland), Toby (Sweden), Jim (Scotland), Alison (Scotland), Cameron (Scotland), Heili(Estonia), Joan (Scotland) and Keishin, Kyoko's husband.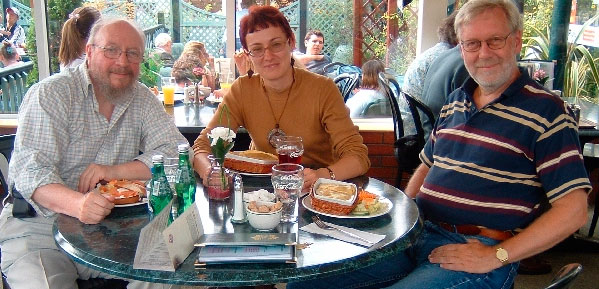 Cameron, Heili, Tallin. Estonia and Toby Gothenberg, Sweden, at lunch at my favourite garden centre.
Taken at the official opening of the Tranter exhibition at Lennoxlove on the 24th April 2003 the above picture shows, from left to right, Eileen and Colin Arran, Scotland), Cameron, Larbert, Scotland , Vivienne, England & Cyprus and her husband Eric.
---
LINK TO THE NEXT PAGE


RETURN TO 'TRANTER ONLINE'