---
NIGEL TRANTER ONLINE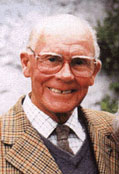 www.nigeltranter.co.uk.
WHAT YOU WILL FIND ON THE TRANTER WEB SITE
1.A timeline of all Nigel's books from 1935-2005.
2.A dated timeline of his historical novels.
3.Access to the Tranter Mailing List
4.Text and pictures of the 'Tranter Gathering 2000'at Dirleton.
5.An illustrated diary of 'Toby's Tranter Weekend'at the gathering.
6.A 1999 Letter from Nigel to his readers
7.Information about his unique method of writing as, daily, he walked the shore of Aberlady bay.
8.Hints, tips and help in collecting first edition books.
9.The influence Scottish castles on his life and writing.
10. Pictures and text about 'Tranter Country' in East Lothian.
WHAT YOU WILL FIND ON THE TRANTER MAILING LIST
1.A friendly and knowledgeable group who joined through the Tranter web page.
2.A daily link with over 140 Tranter enthusiasts worldwide ranging from Estonia through the UK and USA to Australia, New Zealand and Japan.
3. Share information and comment about Nigel and his books or simply 'lurk' and enjoy reading the wide ranging e-mails.
4. Learn more about Scottish History as we discuss Nigel and his books.
5. Above all enjoy being part of, and sharing with, the global 'Tranter Family.
Webmaster cameron.cunningham@blueyonder.co.uk