Click to subscribe to nigel-tranter-books
THE CUNNINGHAM GENEOME TRAIL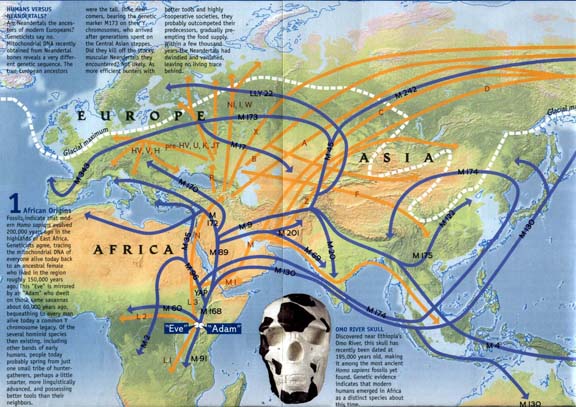 Homo Sapiens originated some 200,000 years ago in East Africa and the mitochondrial DNA is traced to a female 'Eve' some 150,000 years ago and the male Y chromosome to an 'Adam' some 60,00 years ago.
The blue trail represents the migration patterns of the male Y chromosome and the orange the female mitochondrial DNA.
The white line is the southernmost extent of the glacial ice of the Ice Age.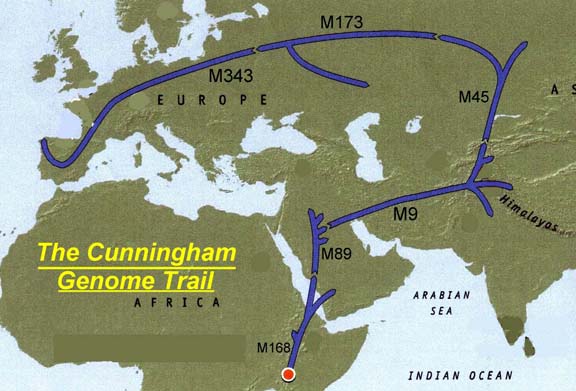 The writing says it all---- the same as Barbara's son's DNA
RETURN TO NIGEL TRANTER'S