Web page ©Cameron Cunningham
All graphics &copy: Val Biro and used with his permission
ZOO FOR ZANIES
By Nicholas Hurst
Published , 1952 by James Barrie Publishers Ltd.
Being a 'Selection of his Didactic Verse and Worse, edited by Jonathan Curling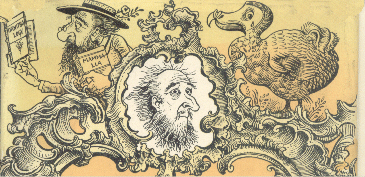 Some of the cover detail by Val Biro

My researches into Val's illustrations for other peoples books led me to this most extraordinary example.

Nicholas Hurst, known to his friends as 'The Oyster Poet' was not a poet at all but a self educated, deranged seaman . According to Jonathan Curling, who knew him well, and, who compiled the collection for the 'ZOO', Hurst styled himself a poetaster and sciolist. In many ways I find hints of Edward Lear in his work.
He was fascinated by the oddities of nature and during his travels saw many strange creatures and plants and wrote about them. At age forty he discovered fossils and went on to fill eleven exercise books with strange rhymes about creatures and plants of the Jurassic, or Carboniferous Period.
Husk spent his final years in a madhouse and died on December 2nd 1949. Somehow Val's illustrations beautifully bring alive and capture the 'crazieness' of Hursts work.
Note -- Only the first few lines of each poem are shown.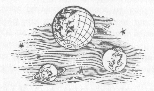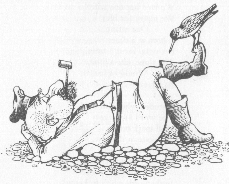 THE RED-NECKED PHALAROPE

Reader I do sincerely hope.
You know the Red-necked Phalarope:
A circumpolar water bird
Of whom few folk have ever heard.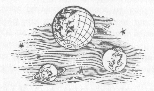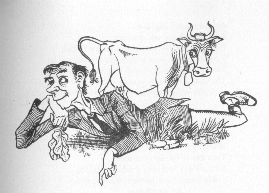 THE ARTIODACTYL UNGULATE

An artiodactyl ungulate
Is even-toed and can ruminate:
Consider the cotylopherous mammals-
Or the camelidae - llamas and camels;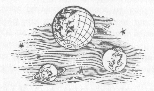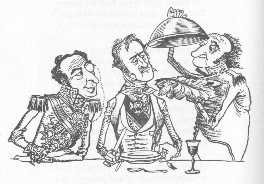 LIFE WITHOUT RHUBARB

Pray reader hide your brief surprise.
If rhubarb makes me rhapsodise:
For rhubarb seek no ribald rhymes-
Glance back at pre-rhubarbic times: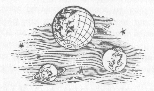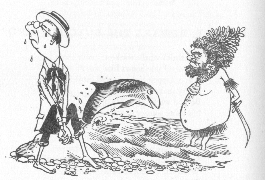 THE PURPOSE OF THE PORPOISE

What purpose has the porpoise.
When he leaps above the waves?
How sprightly are his gambols!
How absurdly he behaves!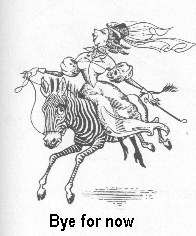 <!Page - link!>
"Click on Gumdrop to return to Val's 'Homepage Links'"