Web page ©Cameron Cunningham
All graphics provided by St Hilary's School and used with their permission
Val Visits St Hilary's School
Godalming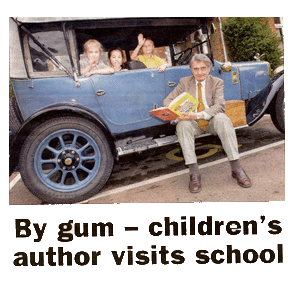 Hello dear visitor. In May 2005 Val visited St. Hilary's School, Godalming. The Times newspaper published the above picture and headline and said:
"Val Biro the famous children's author roared into St Hilary's School, Godalming in his vintage car Gumdrop featured in his 37 books.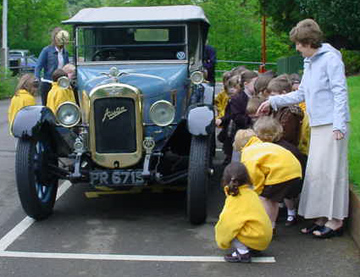 Pupils from Reception, Years 1 and 2 were delighted by Val's presentations which included storytelling, drawing and illustrating workshops. They particularly liked sketching Gumdrop.
Speaking of his visit Val Biro said," This has been a most enjoyable day for both car and driver."
Penny Clark,head of the Lower School said "The children enjoyed the inspirational experience, which has given them a wonderful insight into story writing and Illustrating."
Val working with some of the pupils
Later the children sent Val this letter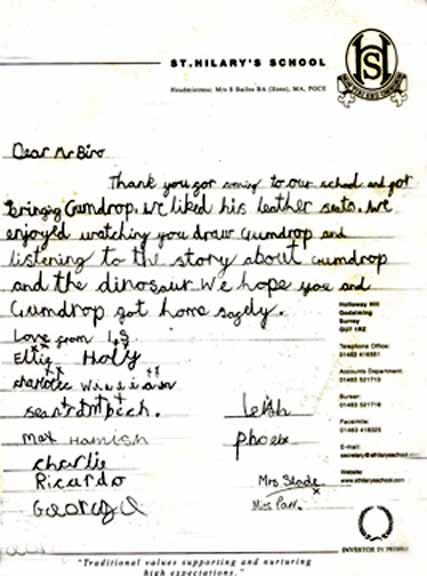 <!Page - link!>
Click on my picture to return to 'Author Links'
Alternatively
Click on Gumdrop to return to Val's 'Homepage Links'