Click to subscribe to nigel-tranter-books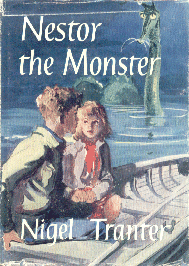 Illustrations by Richard Kennedy
NESTOR THE MONSTER
©Nigel Tranter
Published by Brockhampton Press, 1960,
The action of this children's book is set in the 20th century

The text of this synopsis is taken from the bookjacket.
Ken and Fiona see the Loch Ness Monster face to face.
They only want to photograph it but a gang of men have more sinister plans.
To combat them means a tense race against time and an uncomfortable brush with danger.
The third of the Ken and Fiona novels. The other two being 'Border Riding' and 'Spaniards Isle'.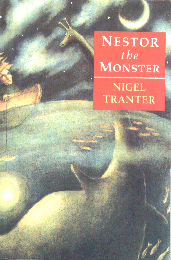 Paperback, published 1992 by B & W , Edinburgh.
The cover from the Japanese translation of 1996.

RETURN VIA BACK BUTTON