Click to subscribe to nigel-tranter-books

Heartbreak Valley
By Nye Tredgold ( Nigel Tranter)
Published in hardback by Ward Lock, 1950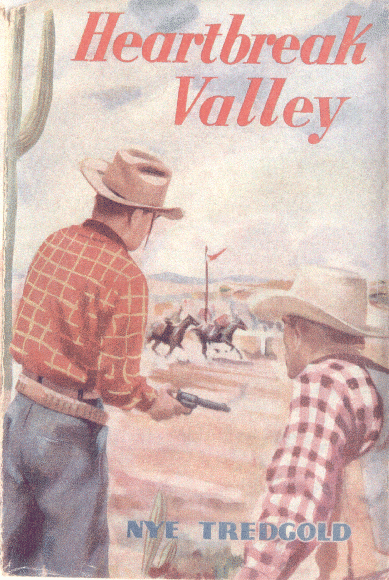 Len Hardy, a Texan, goes to Arizona and becomes involved in a dispute between two rival ranchers, Matt Ferber of the X Star and Barney Manson of the M Bar. He tries to get a job with Ferber, and failing to do so, adjoins the Manson spread.
Soon it is found that rustlers are at work, and one of Manson's men is murdered. It is assumed that Ferber is responsible, and it looks as if a range war will break out.
Hardy, however, realises that it is the work of a third party seeking to stir up trouble between that the two big ranches, and he goes up to the M Bar to warm a Ferber's daughter, Hetty, of the impending trouble. A breathlessly exciting story follows during which the mystery is solved and the real criminals are tracked down.

RETURN TO