Click to subscribe to nigel-tranter-books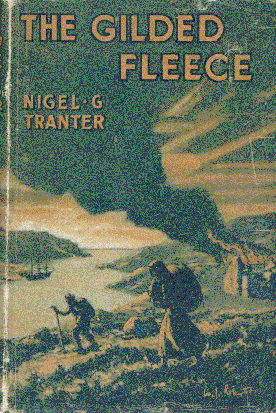 THE GILDED FLEECE
©Nigel Tranter
Published by Ward Lock, 1942,
The action of this book is set in 1909 during the Highland Clearances.

Men or sheep? A strange question, but one that racked the Highlands and broke a people, with Napoleon's invasion threatening and meat and wool prices rocketing.
Adam Metcalf, agent of a great landowner, found himself charged to carry out a policy that his conscience could not accept. He sought to serve two masters, failed them both, and lost everything, even his heart - but not his soul - amongst the remote hills of Wester Ross.

RETURN VIA BACK BUTTON