Tranter Gathering, Japan, June 2002
Annemarie writes;
Greetings from the Tranter Group in Japan!
We had a lovely evening together in Yokohama with tea first and then Japanese dinner together for all.
Tom Paton and Maria Carey visiting from Canada and Annemarie with her husband Tom and Kyoko currently living in Japan.
We shared many interesting things about our impressions of Scotland in general and Nigel's works in particular etc. With Maria and Tom Wenz listening to the avid Tranterites with some additions of their own upon occasion.

Tom from Edmonton writes;
Hi Cameron and all.
The "Tranter Japanese re-union" last night (Tuesday 12th)was succesful as Kyoko from Tokyo, Anne-marie from Yokosuka (via USA) and Tom from Canada assembled in Yokohama station within minutes of each other at precisely 4pm. Amazing as there are quieter places than Yokohama station and we didn't exacty know each other, other than from the group. For future occasions we need to be able to raise the Tranter flag.
As you see from the beaming smiles in the photo Annemarie sent on to you we had a great chat over a cup of tea with from left to right - Kyoko,Maria (Tom's friend),and Anne-marie along the back and then Tom-san Anne-marie's husband and the other Tom from Canada in the front.We had a very friendly waitress take the pics.
After that we had a most elegant tempura dinner with Kyoko helping us with etiquette. The conversation ranged from Flaming Janet to James the Fourth to the Cospatricks.With lots of laughter and a wee bit of politics mixed in. Perhaps aided by Ebisu the local brew.But mostly aided by admiration for Nigel's novels and the great company.
All the best for now.
Tom.ca

Kyoko writes;
This is another report of Japan Tranter Gathering.
It was truly a memorable afternoon. The moment we found each other in the midst of the big crowd of busy Yokohama Station, my apprehension had gone, everything was all right, and we were like long time friends.
I found Annemarie and Tom were exactly as nice and intelligent as they sounded on the list, but that those posts had not sufficiently conveyed their warmth! It seemed Tom and Maria were rapidly learning things Japanese.
I look forward to having them stay with us for the last part of their stay, and also to seeing Annemarie again in autumn when she comes back from USA.
It is so nice to chat with people who are so different from myself in some sense and yet who share the same interests-Nigel and things Scottish.
Kyoko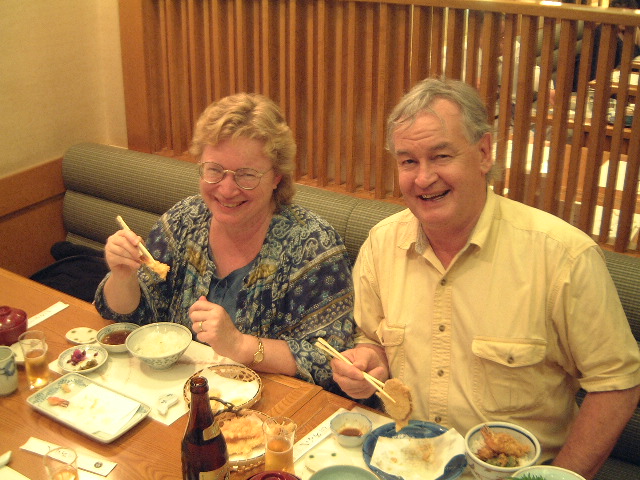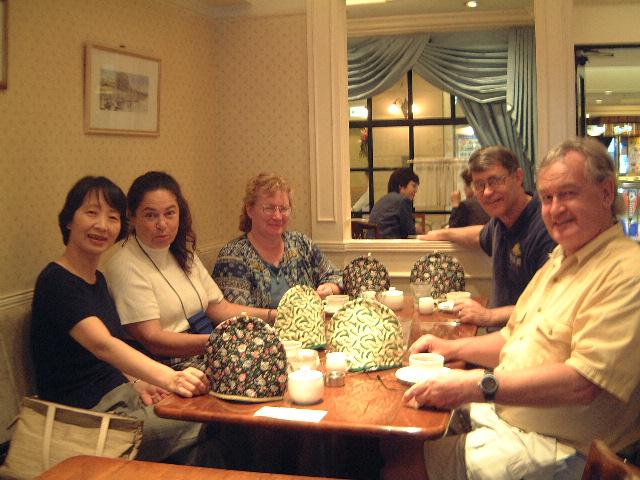 RETURN TO