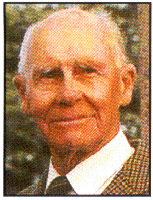 Click to subscribe to nigel-tranter-books
'Join the Tranter Mailing List'
Over 70 people from all round the world regularly exchange comments and information about Nigel and his books. A really friendly bunch of enthusiasts you are very welcome to join or just 'lurk'. Join via the 'e-group' link above.
Links to the Tranter web pages.
(Click on the Saltire to link )
'The Cynic Converted'
The story of how Helen and I first came to meet and know Nigel.
'A Brief Biography'
The full story is told in 'Nigel Tranter, Scotland's Storyteller' by Ray Bradfield.Published by B and W, Edinburgh.
'Nigel and Castles'
His inspiration since childhood. Castles not only inspired his historical novels. He was responsible for many renovations.
A Detailed Timeline of Nigel's Books
Starting in 1935 and ending in 2001, with text and illustrations, this is the most complete timeline of Nigel's work on the internet covering hardback, paperback and foreign editions.
'A Dated Timeline of Nigel's Historical Novels'
The work of Toby Andersson, from Sweden who is one of our mailing list members, this timeline accurately dates all of Nigel's historical novels and places them on a timeline related to the Monarchs of Scotland.
'First Edition Collector's Page'
Hints, tips, wants and sales this page is a mine of information for the serious Tranter collector.
' Nigel's unique way of producing a manuscript'
Writing every day for three hours as he walked the shores of Abelady bay Tranter's method was unique to say the least.
'The Tranter 2000 Gathering at Dirleton'
In August 2000 some mailing list members from Scotland, USA, Sweden and Japan got together in Tranter country.
'Around Tranter Country'
Details and pictures of the places close to where Nigel lived and inspired him to produce his amazing and varied output.
'Novelsound, Tranter Audio Books'
All the old favourites are there Bruce ,Wallace, Highness in Hiding, and some of Nigel's children's books. Great for the car.
'Guestbook'
Write your own appreciation of Nigel's work or read what others have to say.